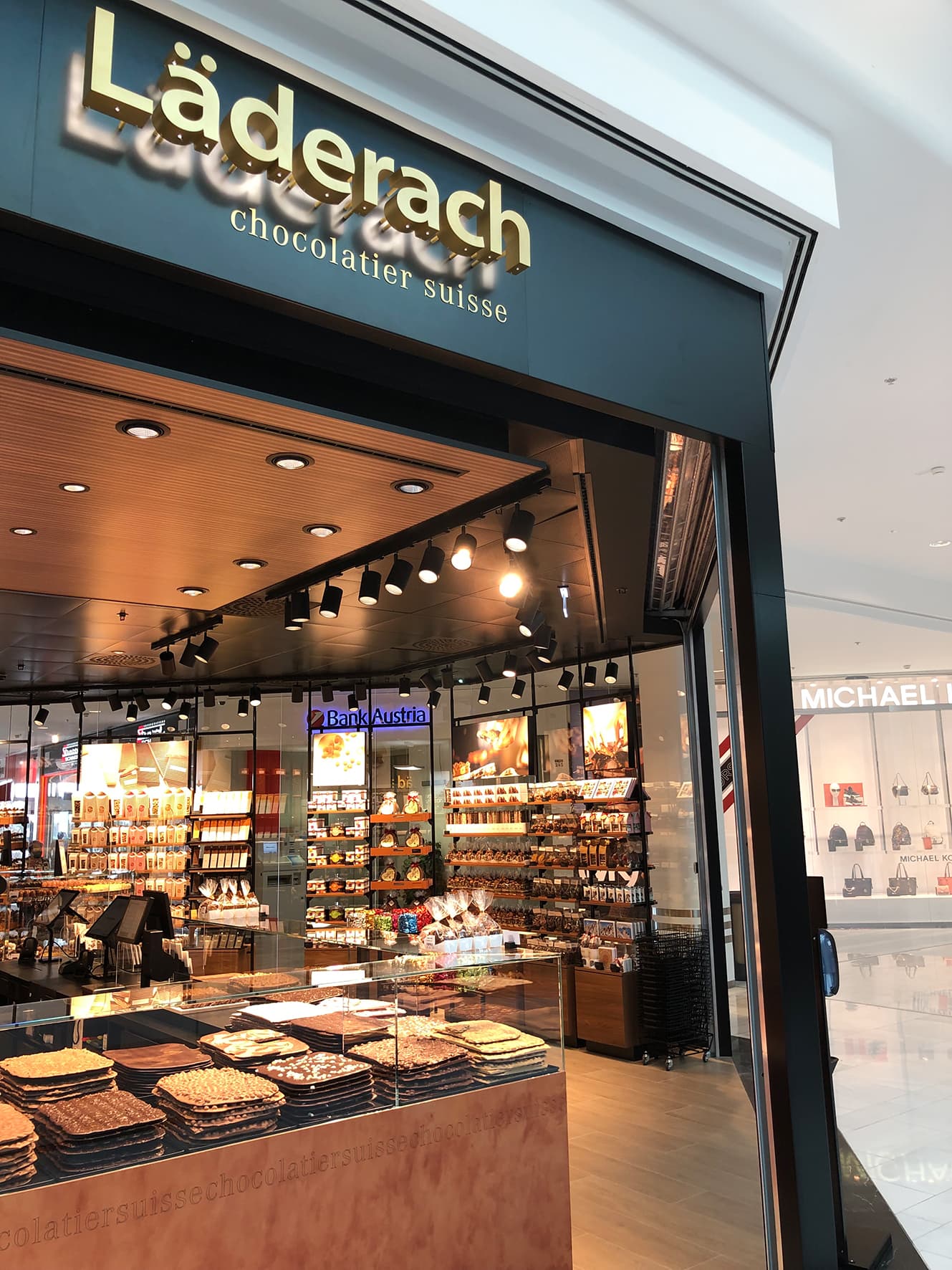 Chocolate makes hearts beat faster: Therefore, with the structural implementation of the two Läderach shops in the SCS Vösendorf and in the Donauzentrum Vienna, a pre-Christmas wish for our Projekt Kraft team came true.
In order to do justice to this task and to perfectly stage the specialties of the traditional Swiss company, a wide range of know-how was required: In addition to the implementation of the new outer wall cladding (using facing shell), our team also took care of the installation of partition walls, the installation of air conditioning and electrics, the implementation of the new tiled floor, the implementation of all painting work and the professional implementation of sprinkler and fire alarm systems.
The result is two appealing and extremely inviting shops that awaken a desire for chocolate not only during Advent and Christmas.
Would you also like to put a shopfitting project in our hands?
We are happy to be there for you: Just get in touch!