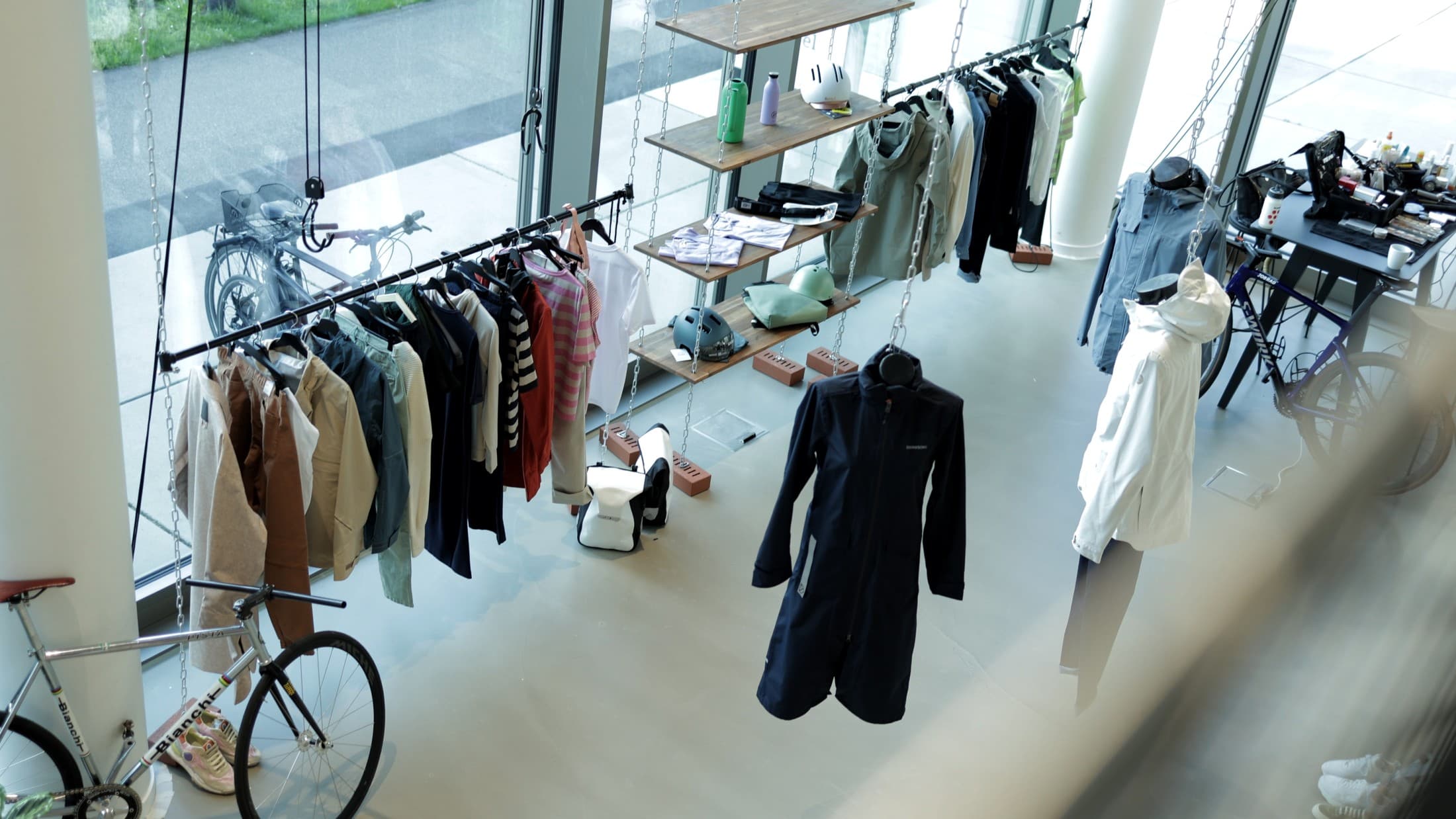 With saddle-proof fashion and stylish accessories, the German company Paul & Prediger wants to encourage people to get on their bikes more often. We support this environmentally conscious mission with full conviction. We therefore gladly accepted the challenge of helping to shape the new Paul & Prediger meeting place for bicycle enthusiasts at the Freiburg location of the JobRad® parent company. The project, which is intended to enable direct exchange between cyclists and employees of the JobRad® leasing service founded by Ulrich Prediger, extends over two levels and also includes a co-working area for the company.
Our Projekt Kraft team was responsible for choosing the furniture based on customer ideas, delivering and assembling the furniture and hanging the clothes rails, bicycles, mannequins and other goods using mounting rails and chains. The special design concept not only required tact, but also the courage to come up with special solutions: Since the furniture and chains could not be fixed with screws due to the existing floor heating, bricks were used as a counterweight.
After a construction period of just one week and a short finalization phase, the meeting place was able to open its doors on May 8th.
The result is impressive and looks forward to many cycling enthusiasts.