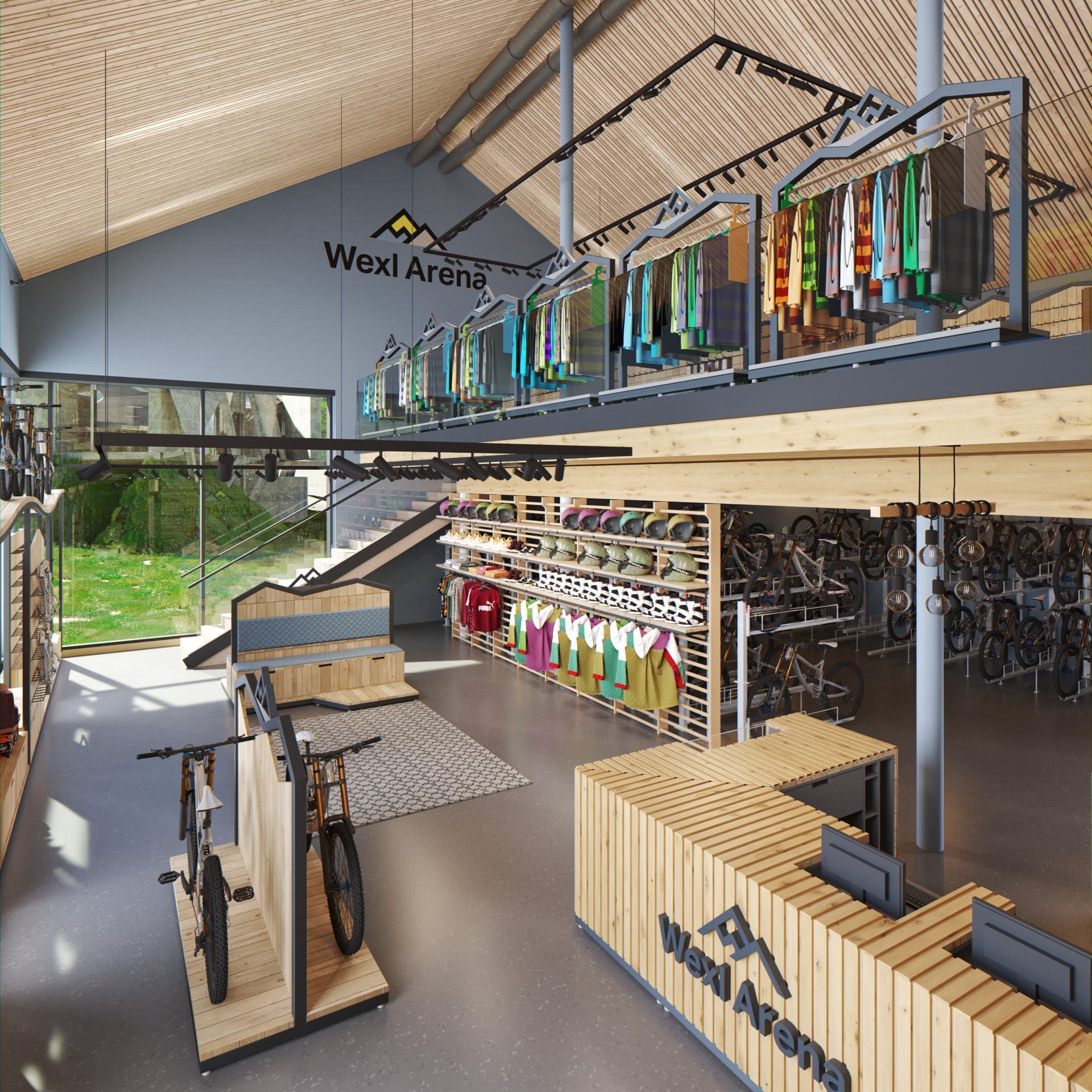 Nowadays, high-quality visualizations are an indispensable tool for presenting projects. Whether planning a new building or designing an interior, renderings offer customers the opportunity to experience the final product before it is implemented.
New construction of the Wexl Shop in the Wexl Arena: Sustainable design and diverse functionality
St. Corona, Lower Austria – The Wexl Arena, a popular destination for skiers, mountain bikers and adventurous families, is expanding its offer with a multifunctional area that will house a seasonally changing ski and bike rental as well as a shop.
An outstanding feature of the adventure arena is the commitment to sustainability, which was also a priority when we were planning the shop. The customer attaches great importance to environmental awareness and the involvement of regional suppliers in order to ensure short travel distances.
The design of the Wexl shop combines modern elements with a warm, rustic, rural atmosphere and relies on renewable materials. Many ceilings and walls are made of wood and one wall and floor are clad with recycled wood. Based on the design, the implementation of the renderings began for us in order to create the most realistic possible image of the future project. It was particularly important for the customer to see how the new areas would integrate into the adventure arena and the surrounding town and landscape.
If you would also like to illustrate your ideas with renderings, please do not hesitate to contact us.