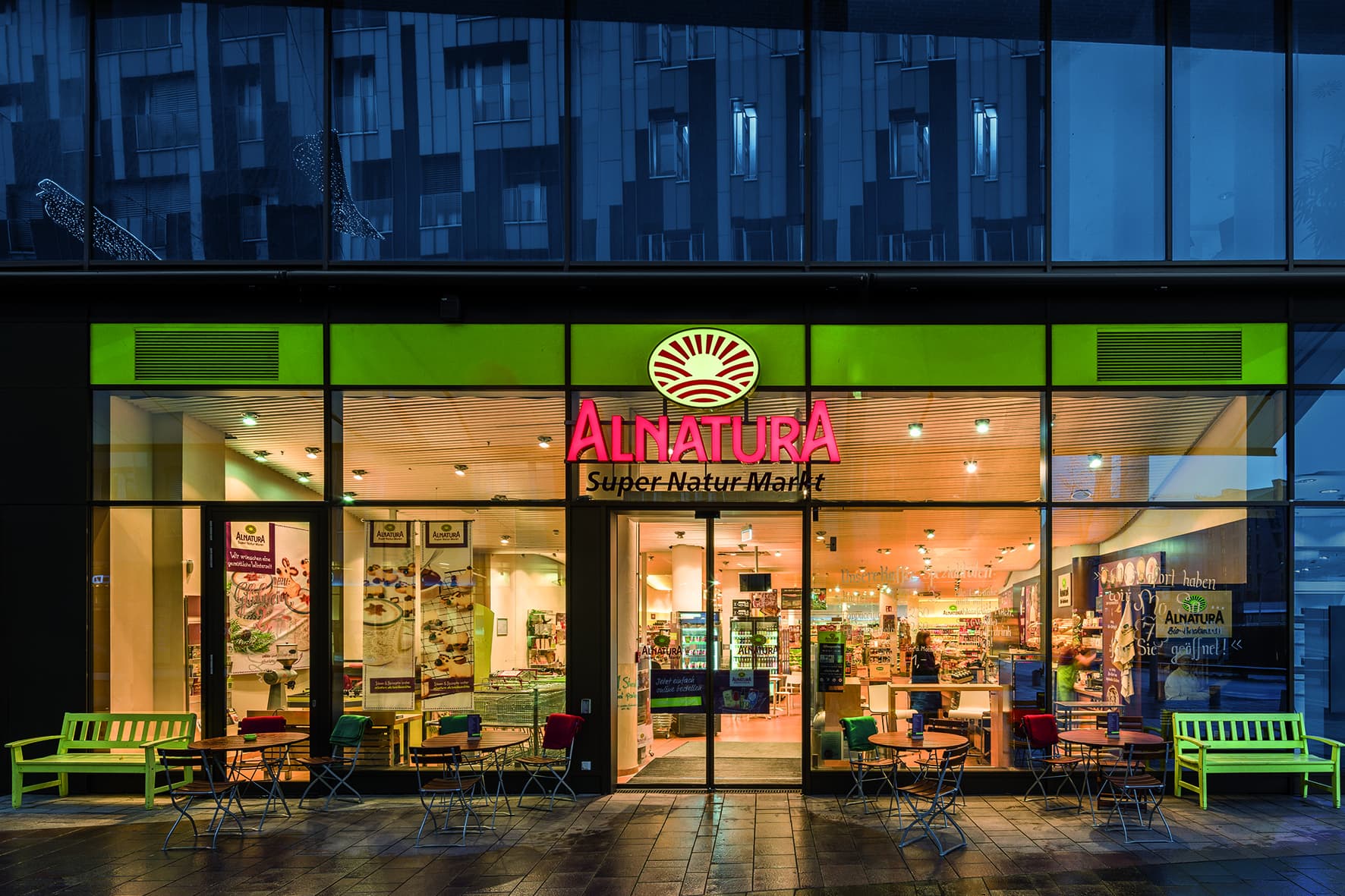 In the new Volksbank area opposite Freiburg's main train station, an Eldorado for consumers with a green awareness was recently created. We are particularly proud that we were able to accompany and support the implementation of the Alnatura Super Natur Markt, which offers impressive 550 m2 of sales area.
You can find out more about this exciting project on the Alnatura website.
Would you like to put a shopfitting project in our hands?
Then we look forward to hearing from you!
Photo (example image): Lars Gruber; Source: Alnatura; Description: Exterior view of Hamburg-Hafencity