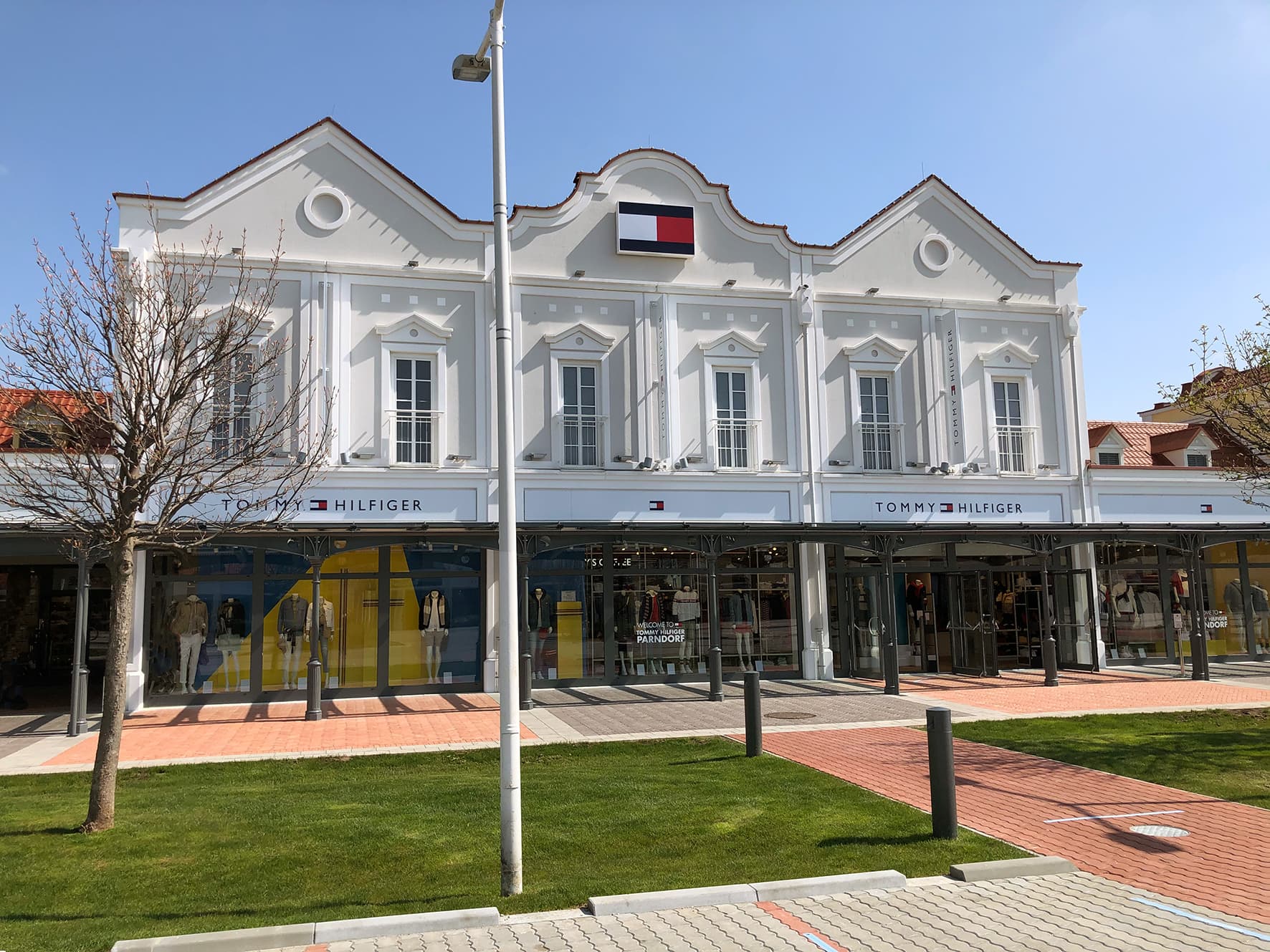 Tommy Hilfiger, one of the world's leading designer lifestyle brands, has over 2000 retail stores around the world. One of these had to be implemented for the Projekt Kraft team in the McArthurGlen Designer Outlet.
Months before the renovation, they were involved in the planning phases and were able to contribute ideas and thus accompany the project from the start.
The renovation of the existing business, including an expansion area, took place in two phases, where the Projekt Kraft team under construction manager Daniel L. was responsible for general contractor services, the "BauKG" site coordination and site management.
Within the 20 weeks of construction, over 1,300 m² of space including "HKLS-E" was completely gutted and renewed, the warehouse equipped, and the external warehouse converted, using RFID technology to simplify and accelerate future processes.
The best to convince yourself of how Projekt Kraft brought the high-quality design from Tommy Hilfiger to life – is in the Designer Outlet Parndorf.
Would you like to benefit from our expertise and place a shopfitting project in our hands?
Then we look forward to your message!