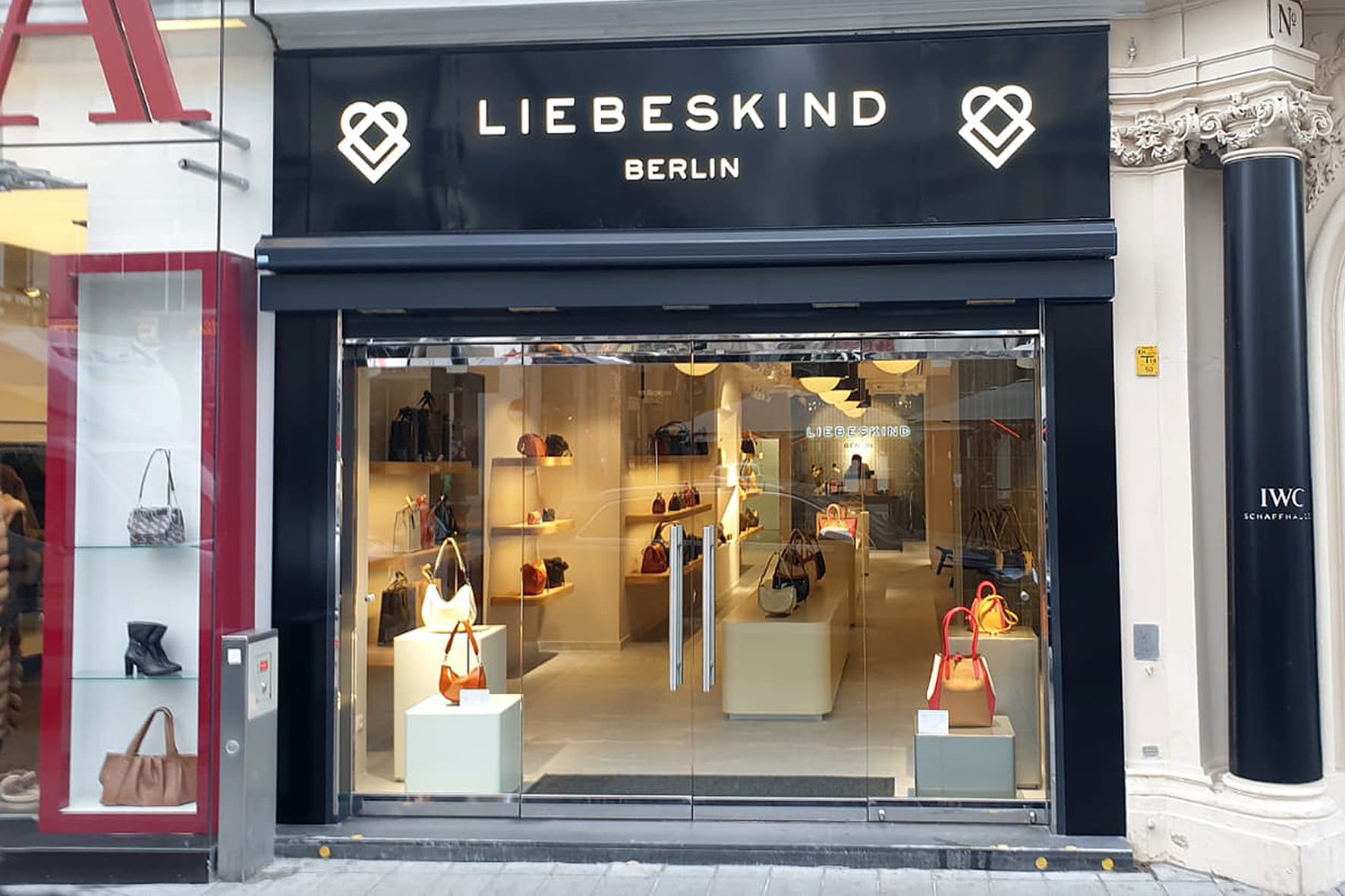 The Projekt Kraft team was able to completely renew two stores at top addresses on behalf of the Berlin bag label LIEBESKIND: At the Graben in Vienna and in the Getreidegasse in Salzburg, high-quality equipped branches were created, each with a wall in a concrete look, to perfectly present the new Edit Line set.
Our team, under project management by Alessandra G., guaranteed that the desired look found a modern home by demolishing the existing structures and completely replacing all installations, false ceilings and wall cladding. The redesign of the floor, which was also taken over, was carried out in a particularly efficient and innovative way: because the existing floor covering was covered with epoxy resin to guarantee a time-saving and material-saving procedure.
The Berlin label also came up with something special for the reopening of the two stores: During the opening week, both branches were wrapped in red and blue, recycled latex material by the Spanish art collective Penique.
Would you like to give your stores a modern look?
Then we look forward to talking to you.