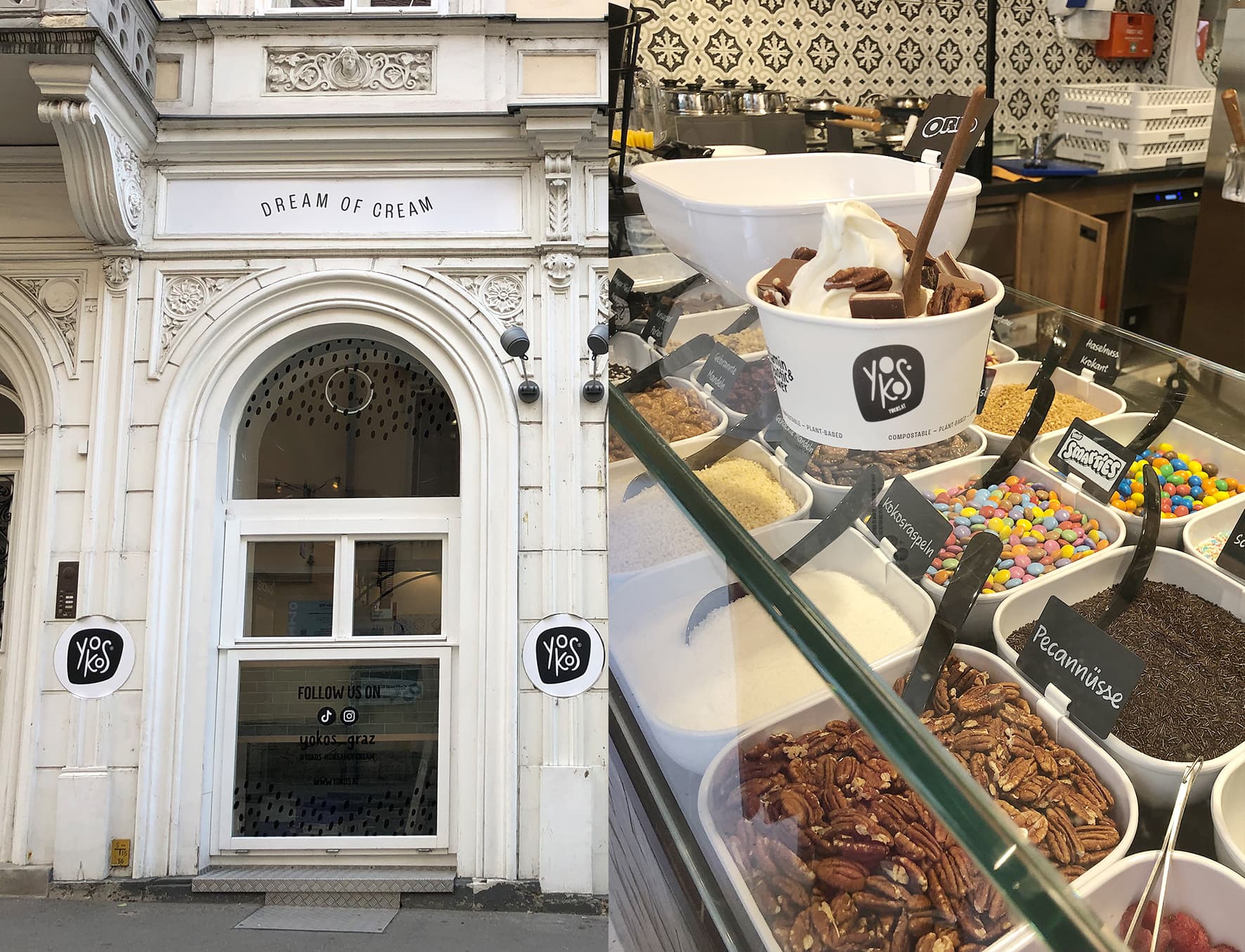 'Ice Cream is so YSTRDY' – is their motto. At the beginning of August, Yokos moved into downtown Graz and is now creating special kinds of frozen yoghurt dreams.
The shop is not only something for the sense of taste, but also for the eye! Thanks to the fast and efficient planning and visualization by Andreas E., project manager Daniela I. was able to implement the small but fine street shop.
In good cooperation in the Projekt Kraft-team, but also with the customer regarding the colour, material and concept design, we managed to realize a modern 25 m² 'big' shop in a very short time. This means that Yokos can use the remaining sunny days to present creamy dream snacks on vegan rice base or yoghurt base, including colorful toppings.
How Projekt Kraft brought the new design to life you can see at Sporgasse 36 in Graz.
It's worth a visit!