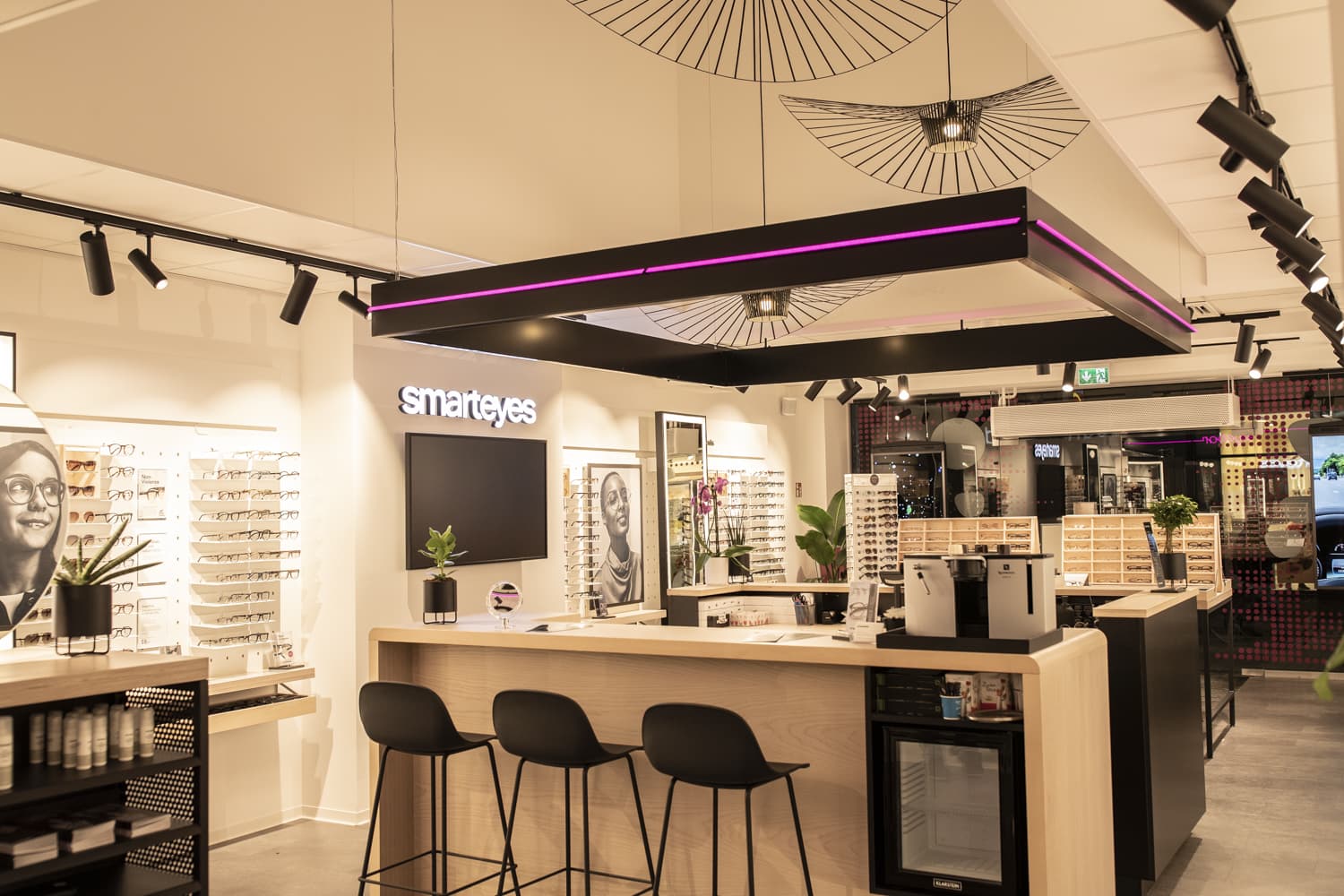 The Swedish optician chain Smarteyes, founded in 2007, is expanding in Germany with its business idea of ​​offering high-quality frames and lenses at an attractive fixed price. With the new design, colour and material concept developed in 2019, the rapidly growing company underpins its dynamism, innovative strength and trend affinity on a visual level.
It is therefore a special honor that our Projekt Kraft-Team under the supervision of E. Marazzi was able to be responsible for the implementation of the first German branch in the new look. In any case, the result is impressive: thanks to the professional elevation of the ceiling in the checkout area and the installation of lighting and lettering, a shop with a new flair has been created from the previously small and cramped area, which invites you to linger and discover. It's best to see for yourself: the newly designed shop at Fackelstrasse 28 in Kaiserslautern is waiting for you!
Would you like to put a shopfitting or shop design project in our hands?
We are happy to hear from you!