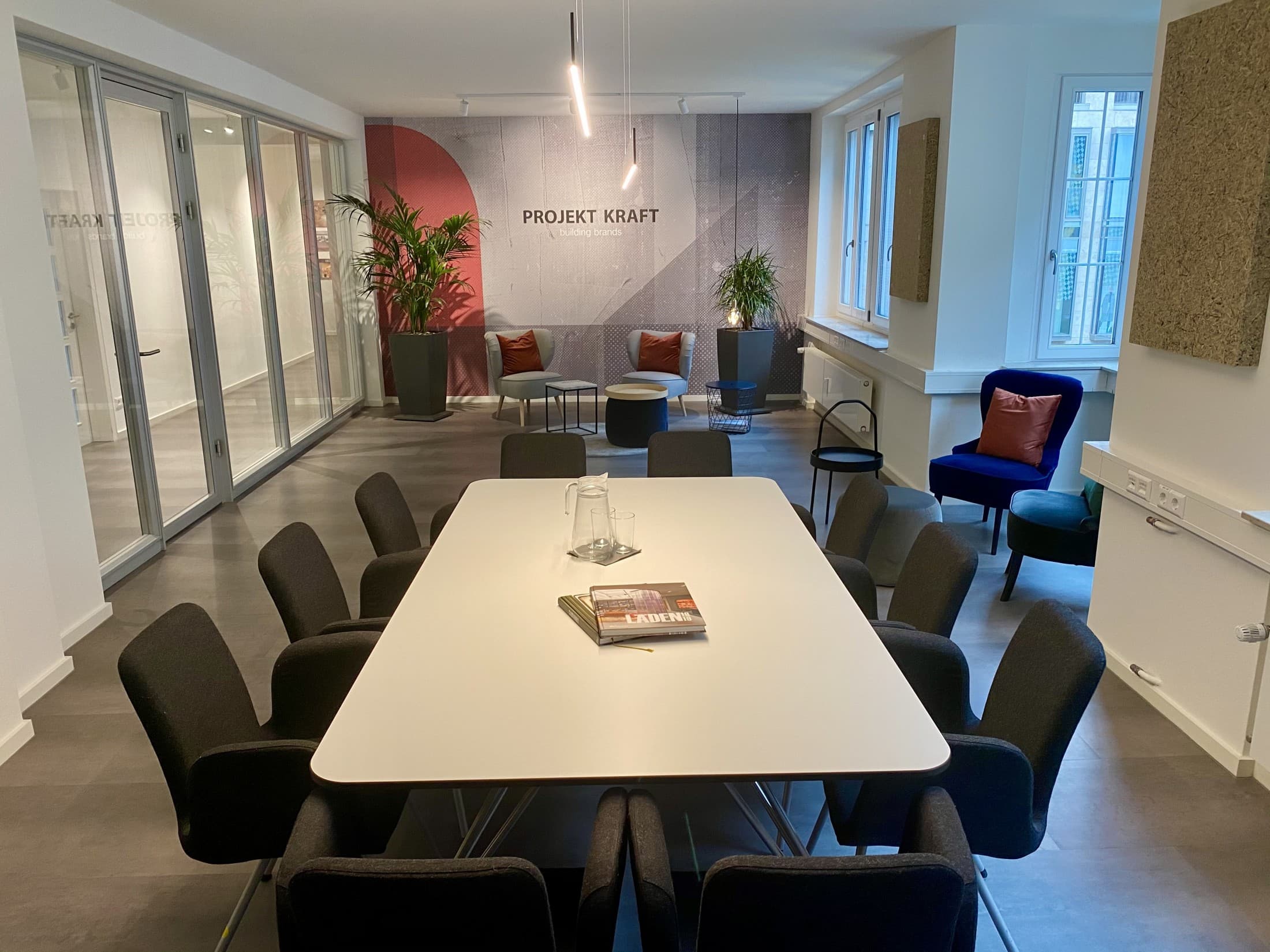 As an experienced general contractor in the field of interior design, facility service provider and (general) planner, Projekt Kraft also shows its colors on the German market: Therefore, the German headquarters in Freiburg im Breisgau, founded in 2015, moved to a new, representative office in Kaiser-Joseph-Straße 179, which guarantees our team of project / site managers, draftsmen, trainees, marketing and administration a modern working atmosphere with a finger on the pulse of shop fitting and shop design. The fact that the new company headquarters with a spacious, modern meeting room also creates space for dialogue and the development of innovative shopfitting concepts is another bonus that benefits the team and customers from retail, hotel, catering and business alike.
The central location in the border triangle also makes the location in the southwest of Baden-Württemberg the ideal starting point as well as coordination point for our Europe-wide interior design and shop projects on behalf of well-known brands: as a city where history and modernity as well as diverse cultural influences meet In any case, Freiburg is the ideal place to build bridges and let the world of shopfitting move closer together.
We look forward to seeing you soon!