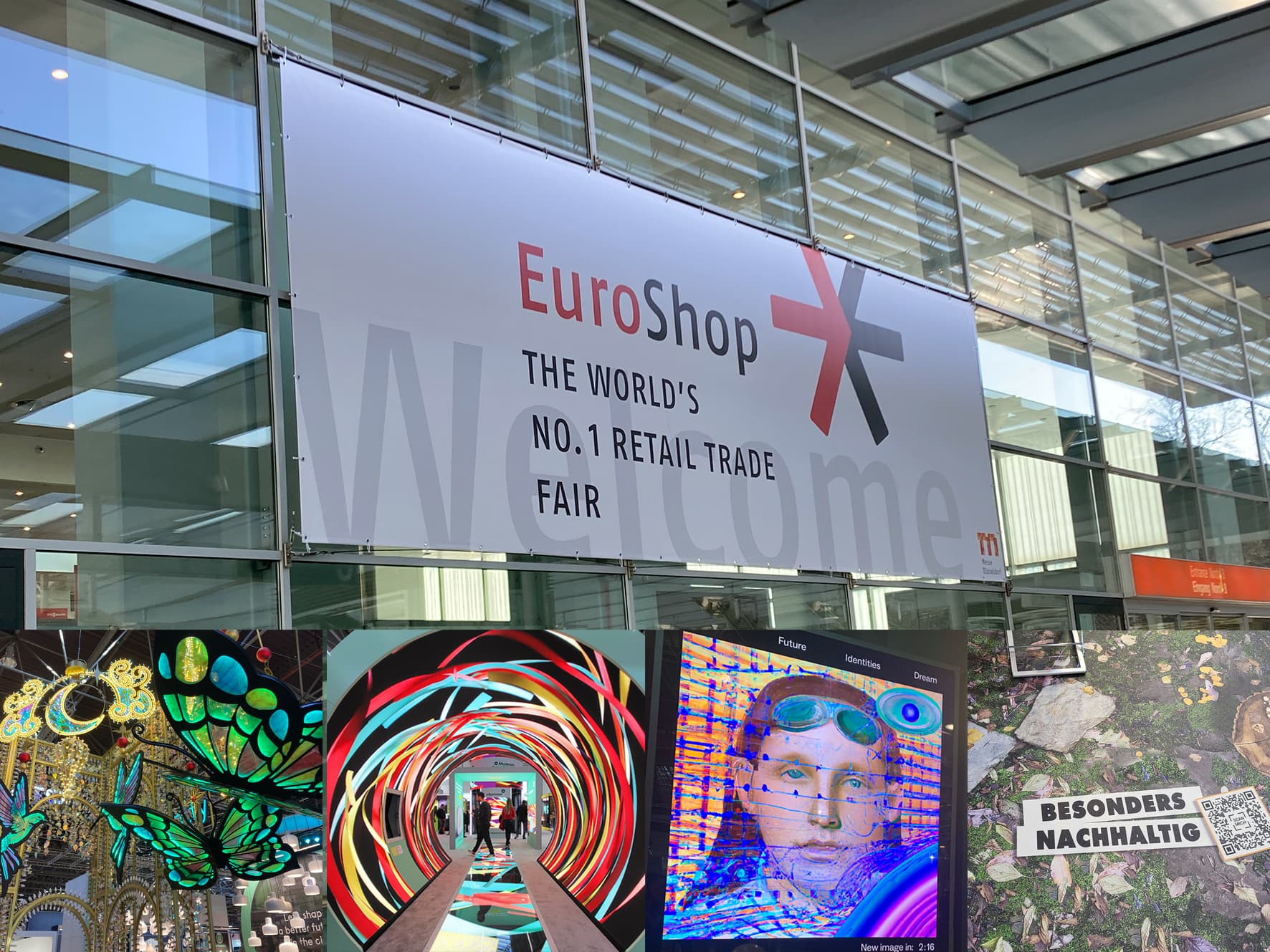 After 3 years it was finally time again and the world's largest and most important retail trade fair opened its gates again. After our participation as exhibitors in 2017 and 2020, we were guests this time and were happy to see the fair from a different perspective.
After 3 years of the pandemic, we noticed, that many exhibitors were happy to present again, refresh old contacts and make new connections.
For Projekt Kraft, this year's EuroShop was also a meeting point for customers, subcontractors and suppliers. Networking is easy in such an atmosphere!
What particularly struck us this year was that the topic of sustainability was even more present. The visual highlight was the many colorful and luminous accents on the exhibition stands, which took us into a futuristic world. You can also find some impressions in our story highlights on our Instagram account.
In conclusion, we can summarize that this year's EuroShop may not have come close to its predecessors in terms of the number of exhibitors and visitors, but it still left a lasting impression of the direction in which retail will change and develop in the future. Projekt Kraft will be there again in 2026.