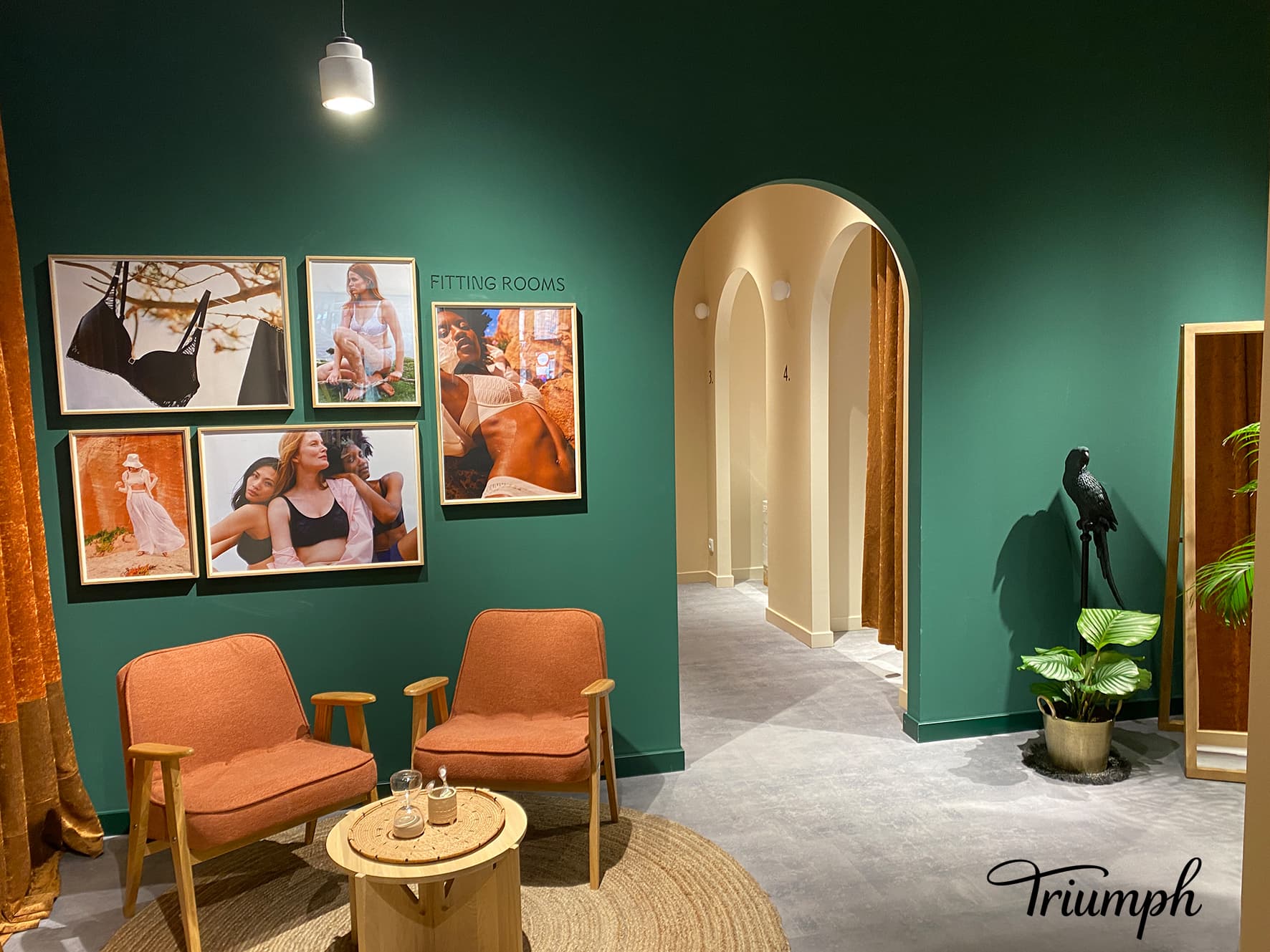 With My Atelier, the lingerie brand Triumph is presenting a real retail innovation: With the new store concept, the brand is creating an interactive shopping experience that overcomes the barriers of traditional salesrooms by creating an intimate lounge atmosphere in which customers are able to take advantage of competent advice in a completely relaxed manner.
Between March and April 2023, our Projekt Kraft team made every effort to ensure that the new concept, after Tainan and Zurich, could now also arrive in the approximately 178m2 Triumph store on Vienna's Mariahilfer Strasse. It was not only necessary to demolish the existing shop fittings, including portals and drywall, but also to create new partitions and changing rooms with chic semi-circular arches, implement the new shop portal, lay a modern vinyl PVC floor and to take care of all interior and exterior painting work. In addition, our team took over the fire protection of the old building and the professional implementation of all electrical installations and facade work.
The result is an inspiring studio store that is characterized by the careful choice of materials, muted colors and transparent decorative elements that give the room additional intimacy and depth. The curated, clear design of the sales area is just as responsible for this harmonious result as the targeted use of a tailor-made work of art by a local artist.
The new concept can be admired and enjoyed since May 12, 2023 at Mariahilfer Straße 22. We can only warmly recommend a visit.