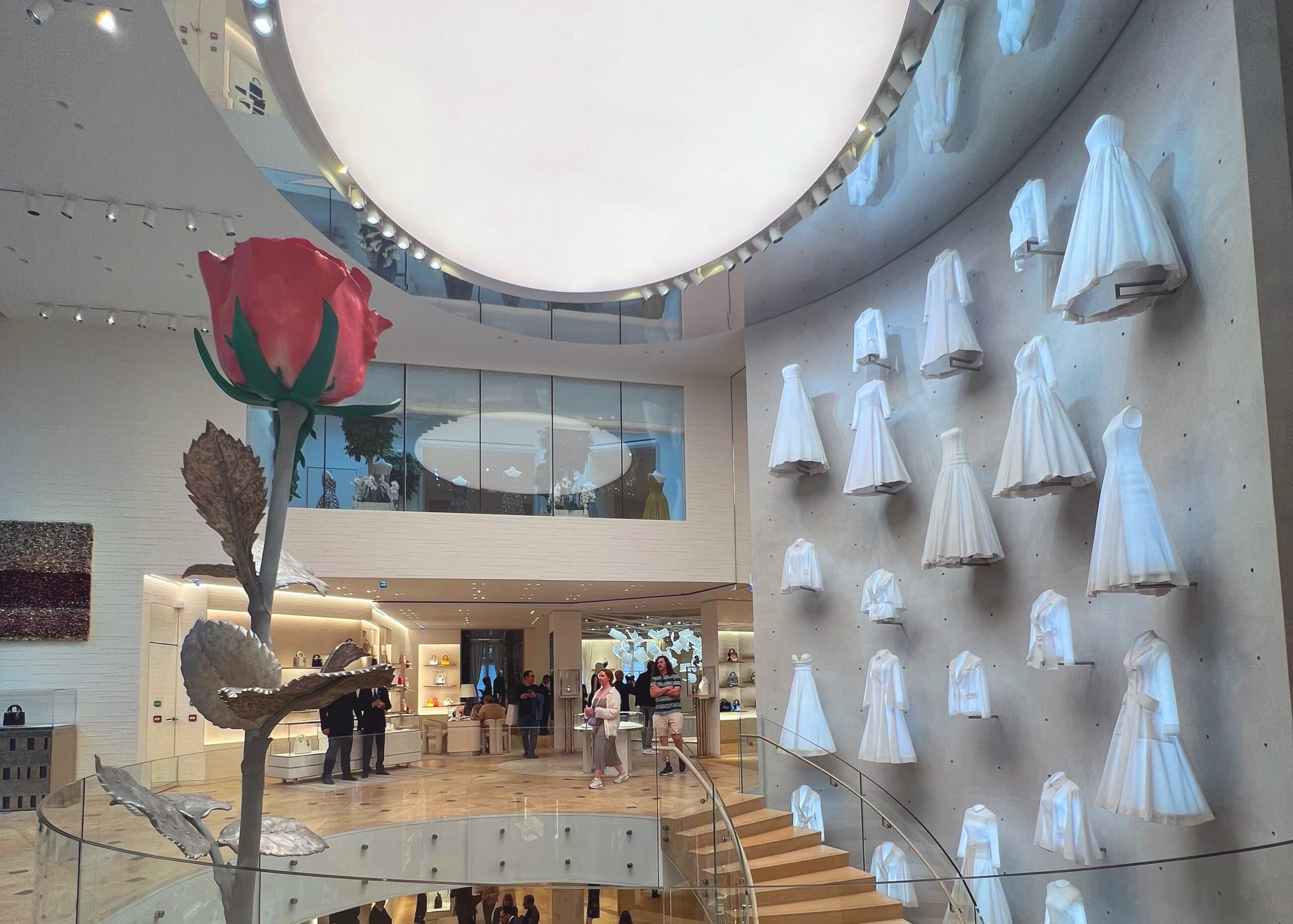 We took advantage of the great opportunity to take part in the Shopfitting Tour in Paris 2023, organized by the Deutscher Ladenbau Verband. This event was of great importance for those in the retail industry who are interested in trends in retail architecture, store planning, shop design, materials and much more. Paris, host of the 2024 Olympics, is undergoing a period of intense renovation and reopening, which is why the city was a well-thought-out choice for this tour.
Not only did the tour provide an opportunity for networking, but it also took us to some of the most exciting stores in the French capital. Paris is not only a popular travel destination, but also a source of inspiration for store design and architecture. The city is home to some of the most prestigious department stores, luxury brands and lively neighborhoods like the Marais.
The tour program was varied and allowed us to experience a wide range of stores and concepts. The highlights included a walk along the Champs-Élysées luxury mile with numerous luxury labels, a visit to the NIKE House of Innovation and the brand new Zara store concept. We explored the Golden Triangle and Rue Saint-Honoré, where notable new openings were on display. Particularly impressive was the visit to the legendary La Samaritaine department store, which underwent sixteen years of renovation and is now open to the public again.
We not only visited food courts such as the Grande Épicerie at Le Bon Marché and La Maison de Gourmet at Galerie Lafayette, but also enjoyed their culinary highlights. In the lively Marais district, we explored small concept stores, cafés and artistic spaces. A special finale to the tour was a shared dinner on the Seine. There was a festive dinner with live music under candlelight and a view of the Eiffel Tower.
Overall, the dLv shopfitting tour in Paris 2023 was a very successful event. We had the opportunity to exchange valuable knowledge, discover impressive stores and innovative concepts and network with like-minded people. We are already looking forward to the next tour and are excited to see what inspiring insights and experiences it will bring.