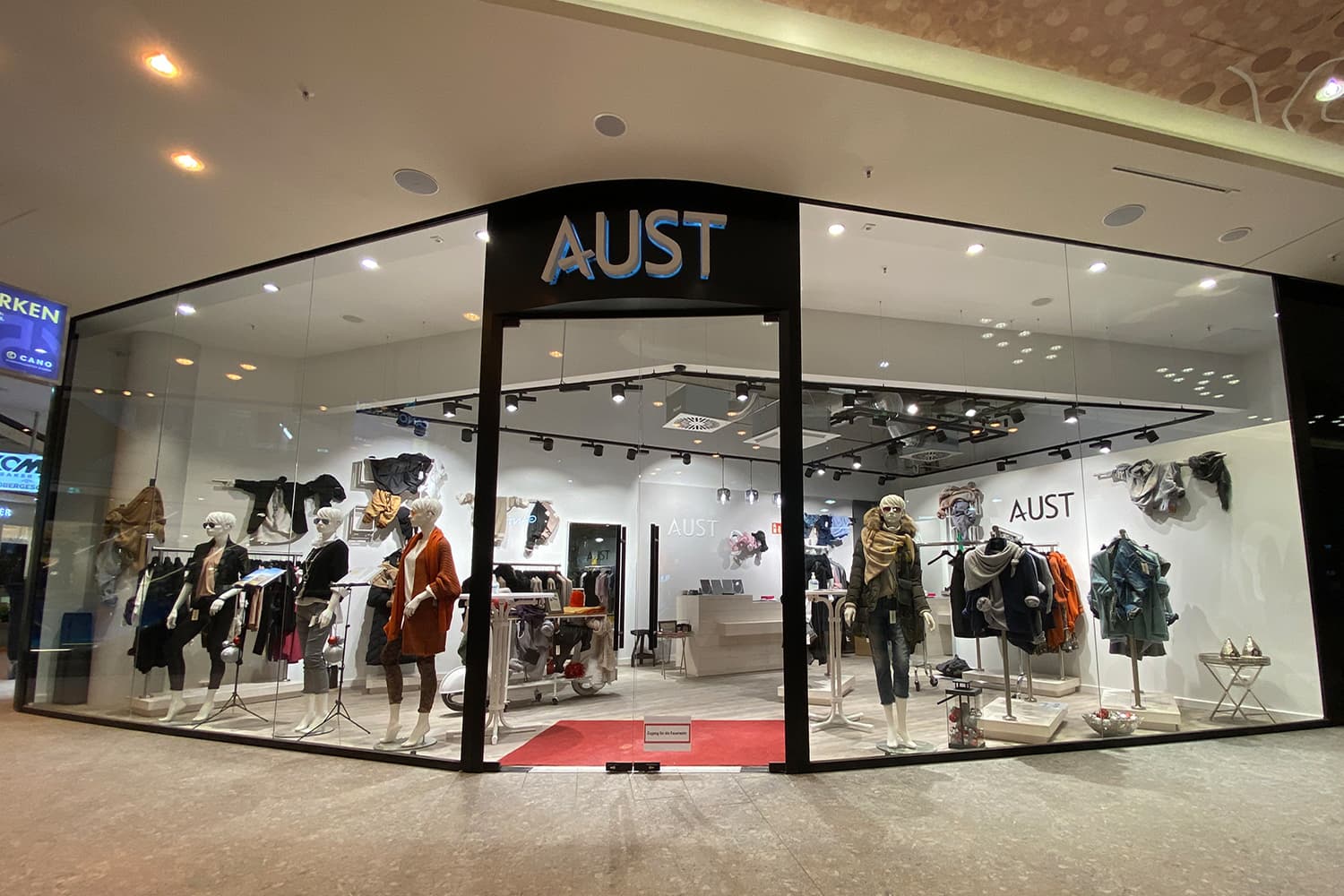 Italian style awareness moved with AUST Fashion to the recently opened CANO shopping center in Singen: The fact that the all-round perfect boutique experience could be realized efficiently and to the satisfaction of all parties despite the Corona-related, longer construction stop, is the result of a strong cooperation that ensures compliance with all necessary security measures capitalized.
Bringing the timeless chic of the fashion label to life in a completely new environment was a particularly exciting and inspiring challenge for the Projekt Kraft-Team under construction management of Arabella Z. and Marcel B. Thanks to the appreciative cooperation and lively exchange with clients and trade partners, a shop was created that conveys a feel-good atmosphere and guarantees a relaxed shopping experience.
Would you like to put a shopfitting project in our hands?
We look forward to learning more!