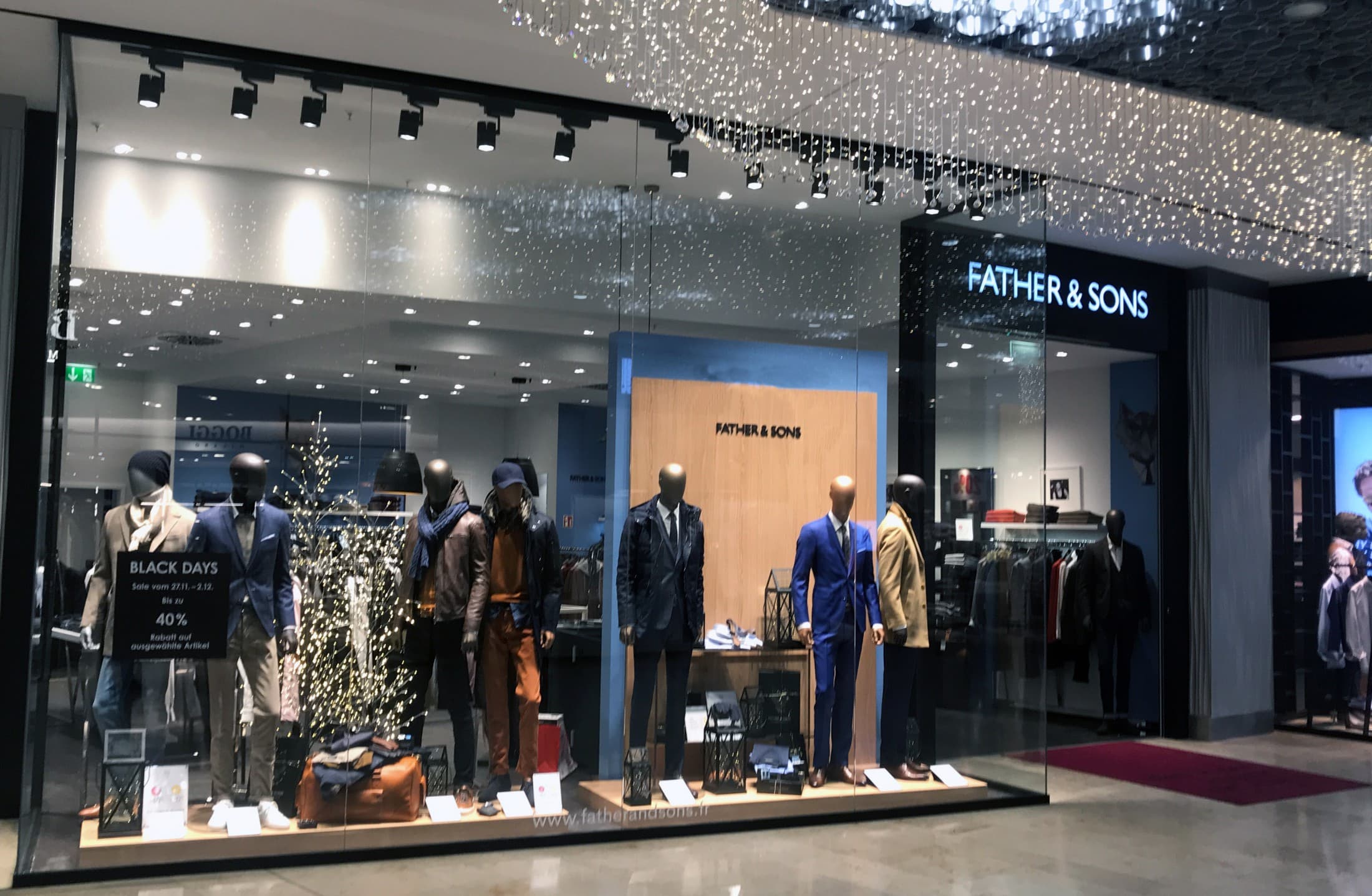 To be able to support the entry of a young brand into a new target market is a special challenge, which in addition to relevant know-how also requires experience in intercultural project management. The fact that our team is up to the task was recently demonstrated in the Pasing Arcaden in Munich, where the first German branch of the French men's outfitter Father & Sons was created.
In order to implement the shop concept of the stylish label within a very tight preparation and conversion time, full commitment was required: because in addition to the temporal and logistical coordination of deliveries and trades, it was important to familiarize customers with the technical specifications of the shopping center and ensure efficient project communication in German and French.
The team around project site manager Elisa M. was able to master these challenges perfectly and, thanks to flexibility, strong networks and good cooperation with the center management, was able to complete the project on schedule. The fact that our reliable subcontractors were also on duty at night and on weekends also made it possible to implement them without compromising day-to-day center operations and the customer experience.
The result is an appealing, fresh shop that brings French style and sophisticated chic to Munich – and is waiting to be explored by You.
Would You like to put an interior design or shop fitting project in our hands?
Then we look forward to Your message!