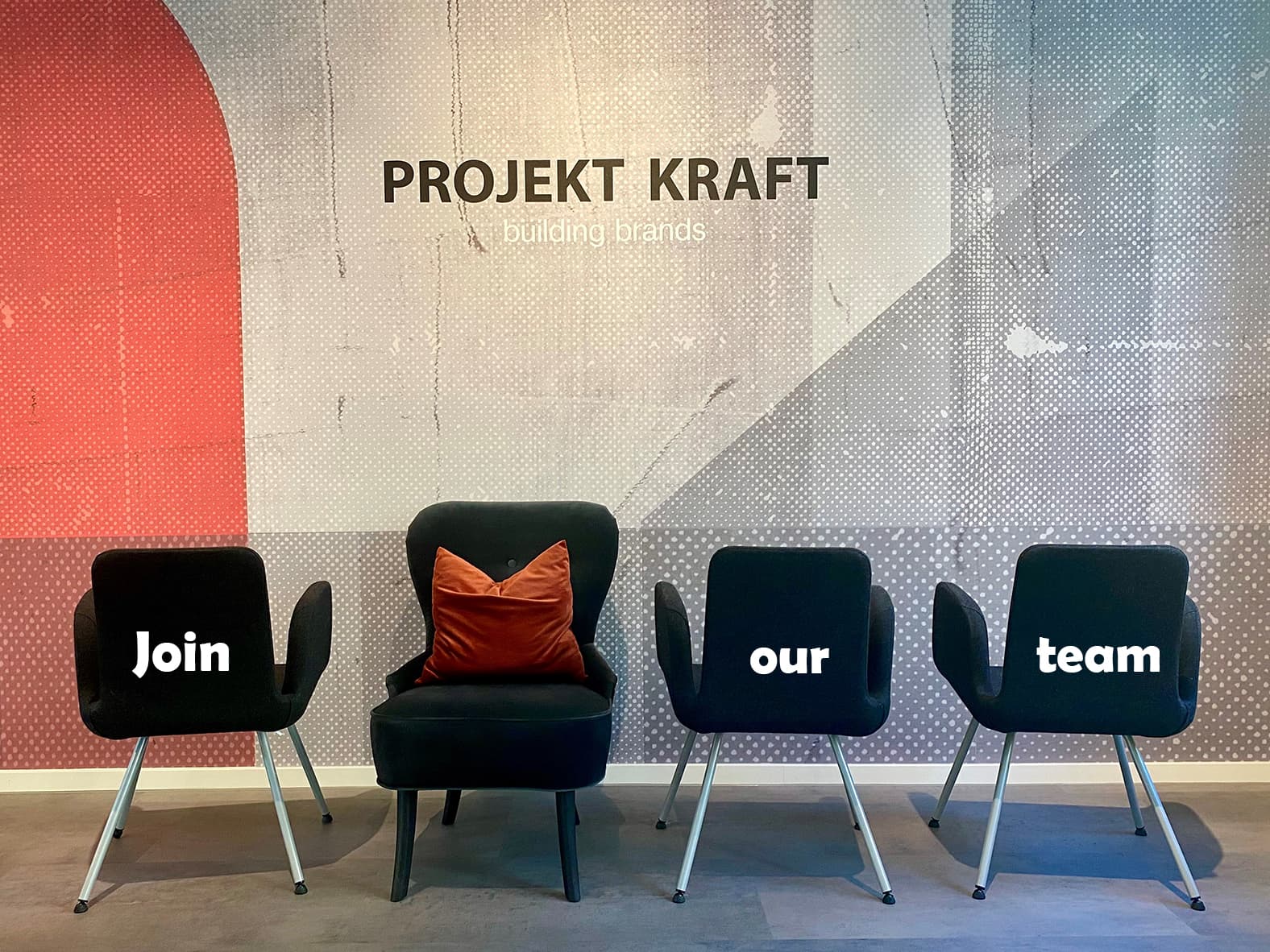 Constantly frustrated in your current job, but there is no exciting alternative in sight?
We would be happy to be able to create it: We are currently looking for ambitious, cosmopolitan team players in Germany and Austria who complement us in every respect.
As an internationally active general contractor with focus on shopfitting and shop design, we look forward to dynamically motivated applicants who like to provide wow moments and convince with basic technical training or (related) professional experience.
Since effective brand appearances at the point of sale are always the result of strong cooperation, our new colleagues can not only look forward to a well-equipped, flexible workplace and an enormously varied field of activity, but also to an appreciative and open working atmosphere and a warm welcome to the colorful Projekt Kraft- team.
Ready to conquer the world of shopfitting?
Then this way please: https://www.projektkraft.at/en/career/